TOM FORD Eyewear part II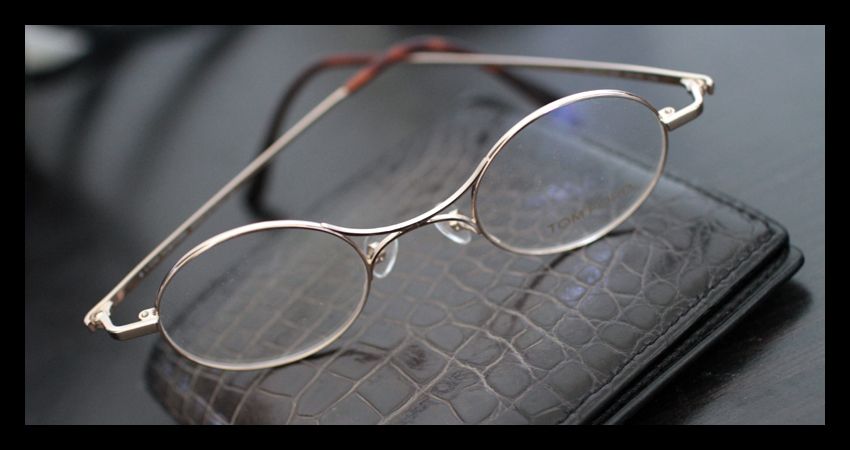 I hate wearing glasses. I purchased my first pair of contacts in high school and never looked back. Now, I rarely go outside of my house without my contacts on. I find glasses heavy, annoying, and painful to wear on my face for more than an hour. If you ever see me in eyeglasses, I usually have non prescription lens in them, and wear them just for fashion purposes. My main annoyance with eyeglasses is that they tend to be too heavy, well the ones that I use to wear were. The thick dark frames that are in style right now (think Colin Firth in A Single Man) tend to be too bothersome to wear after awhile. I also dread the red marks that they leave on your nose, even though they disappear after awhile. That is why I stay away from 3D movies!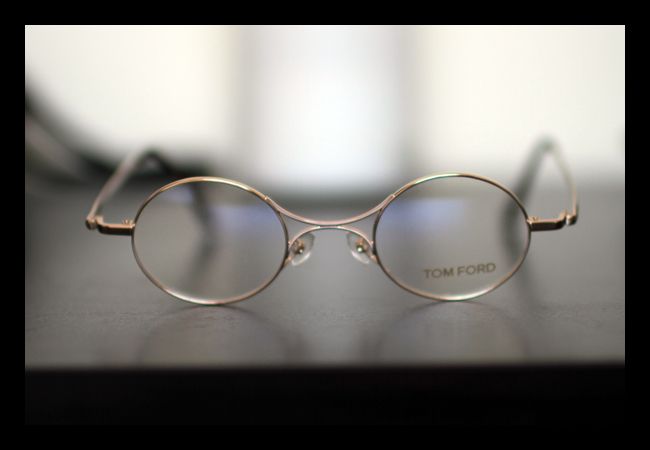 So recently, I converted to this pair made from Tom Ford. My friends actually hated this pair when I tried it out in the store for them. They tend to enjoy thick black frames, such as those found in Japanese street wear magazines. They even warned me that I would not find a girlfriend with a pair like these! Like I wanted a girlfriend that would be judge by my choice of eyewear. But I always have had a strange taste in clothes and women, so why stop now?

From the front, you would never guess this was actually made by Tom Ford, besides the TF stamped on the front of the plastic temporary lens. What separates it from other similar models is the curved X on the bridge. I joked that it fits my nick name perfectly. No one laughed.

The frame is in a rich gold, and is super thin, which means it's also very delicate. These are definitely not a pair you want to play ball in. This is a pair you keep by your bedside when you want to end the night with a good book. I was warned that this would make me look 60 years old. But I always dressed older than my age anyways, so why not just help speed up the process?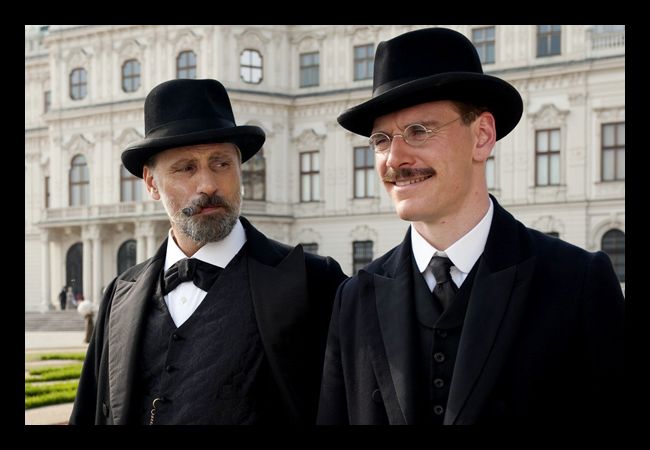 My inspiration for this model came from watching A Dangerous Method a few months ago. Michael Fassbender's silver rimed glasses reflected a more refined taste when put next to the thick rimmed versions most hipsters go for these days. My other inspiration is my friend Robin, who also prefers a thin metallic frame that can be go easily unnoticed.




Here is how it looks on my face. I apologize for the weird face tilt. I have not put real glass in these yet and the temporary ones reflects and ruins the camera if I look straight. My Mr. Pringles mustache is coming in nicely.




One reason I like this particular frame, was that it didn't scream "TOM FORD". Please not that I have not put prescription glass in yet, so the actual glasses should not have Tom Ford scrolled across the lens. It's very subtle, but there's a small "T" figure, mirroring those on other iconic Tom Ford glasses and sunglasses.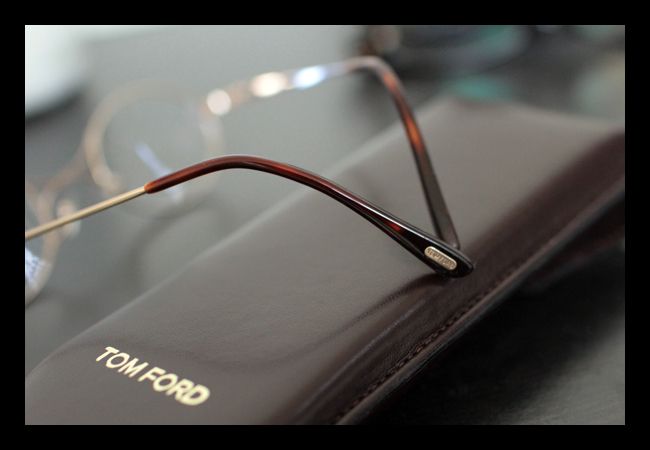 Besides the all gold framework, the temples are wrapped in dark havana. A gold Tom Ford emblem lays at the edge as well.




Because of the size of the glasses (it being really small compared to other glasses) the nose pads sit really high on the nose. it actually works well for me because Asians naturally have smaller noses than their western counterparts. It prevents the glasses from slipping down your face.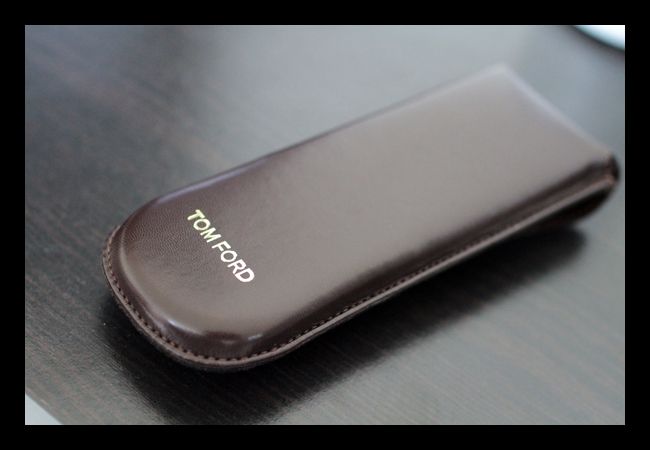 Because this model is from a special collection, the eye glasses case is different from the ones given with most of the other Tom Ford glasses. To protect the ultra thin and delicate profile, Tom Ford supplies is leather eye glasses case with a magnetic flap. This is a very elegant and luxurious way of carrying around your investment.




Because of this model is part of a special collection, it is not sold at every store that carries Tom Ford eyewear. They were also made in limited quantities as well. I was told that they are rare to find in Taiwan because there isn't much of a demand for simple glasses like these. Fortunately, if you really want to try this lovely pair in person, pay a visit for my favorite eye wear store in Taiwan, Four Seasons. They are located near Sogo in Fuxing, and they are very helpful and knowledgeable. Let them know I sent you. I might get a free lens cloth next time!
Today's Visitors: 0 Total Visitors: 2933