TRAVEL: Taiwan Night Markets- Shida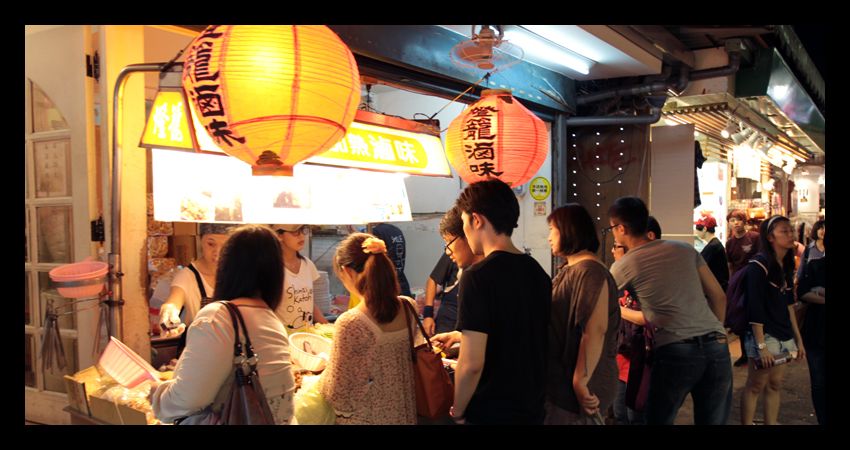 If you have to visit Taipei in two days, you have to :
1) see Taipei 101
2) get some "xiao long bao" at Din Tai Fung on Xin Yi Rd.
3) visit one of Taipei's many night markets!

Taipei's night markets are vast and are spread throughout the city and it's outer areas. Since I live close to Shida University, I thought I should introduce this one first.

The night market is a place to go to relax, enjoy some traditional Taiwan food, and do it within a budget! Some are big like the Shilin NM, and some are just a few blocks long, like Shida. Since Shida's night market has been in the news recently, a lot of shops have closed down unfortunately. But that doesn't stop a lot of people from visiting whenever it's not raining.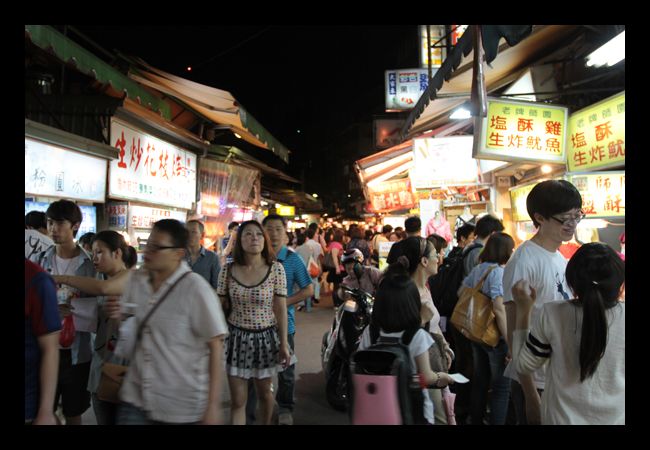 As you expect, this place is crowded with people, sometimes too many people. But you'll find mostly locals here, instead of tourists.




The night market is a great attraction for friends, dates, and even families. It's just a nice place to relax and forget about your day.




There are many finger foods, which you can eat while you are walking around. But there's also many eateries with outdoor seats like this. It's not the fanciest, but it's what the locals enjoy!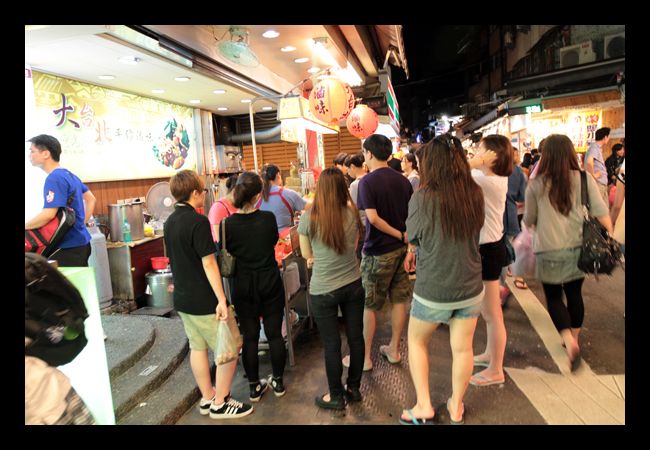 You'll often see people crowded around carts like this. What are they selling anyways?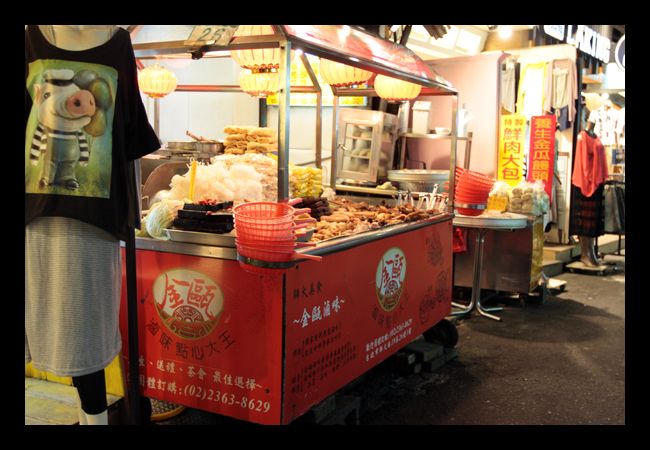 These are found everywhere in the night markets. You basically pick your own ingredients and they cook it, bbq it, or fry it for you.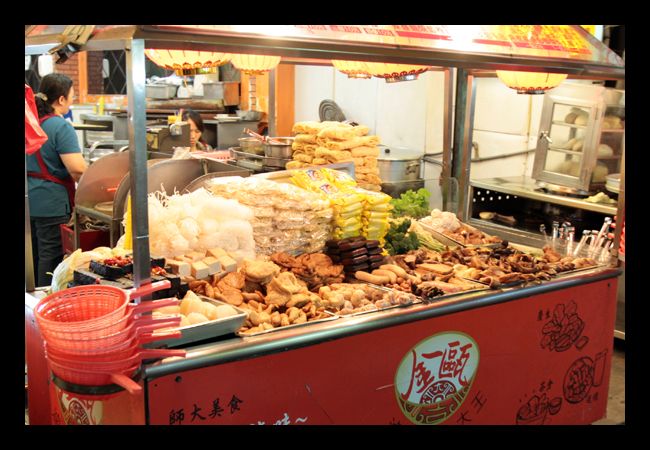 The ingredients might be foreign or even scare most tourist, but you should try different things sometimes. Especially if you have no idea what it is!




You can wash that salty delicious food down with some fruit drinks sold in counters like this. I've noticed that they usually hire cute girls to work these booths.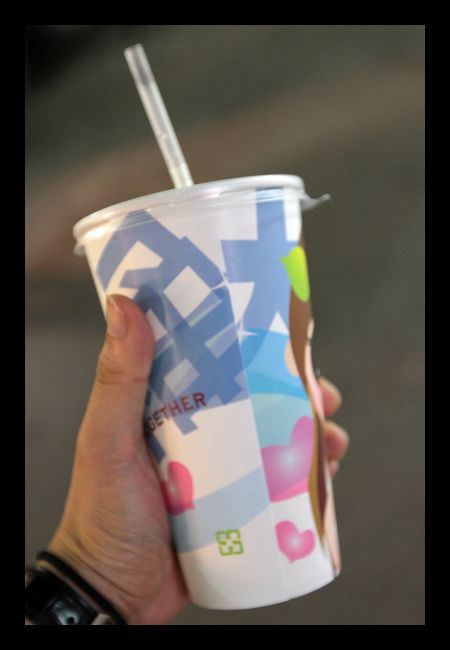 Aside from the girls, these drinks are actually really good! I always get one while I'm there.




I was told that this is a famous bread shop. They make these sweetened bread with butter inside. I saw people buying more than 10 at a time. You most get one if you are able to find it.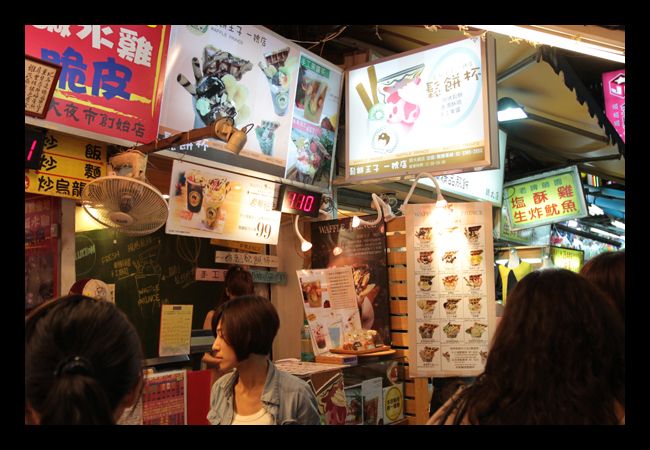 And because dessert is always part of the meal, go to this ice-cream place for a cold treat after all that night market food.




Night markets are not only about food, it's about clothes shopping as well. You'll find plenty of these shops in between all the food vendors. These are not high-end luxury places, but you might find a cheap alternative to a pricey outfit here.




There are a lot of places for cheap fashion jewelry also. These places attract a lot of young girls.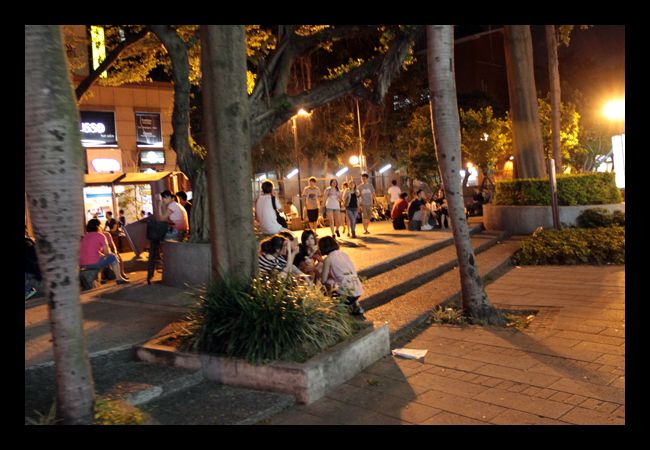 At the end of the night, enjoy some conversation at this park near one of the entrances for the night market. You'll always find students there hanging out there til midnight.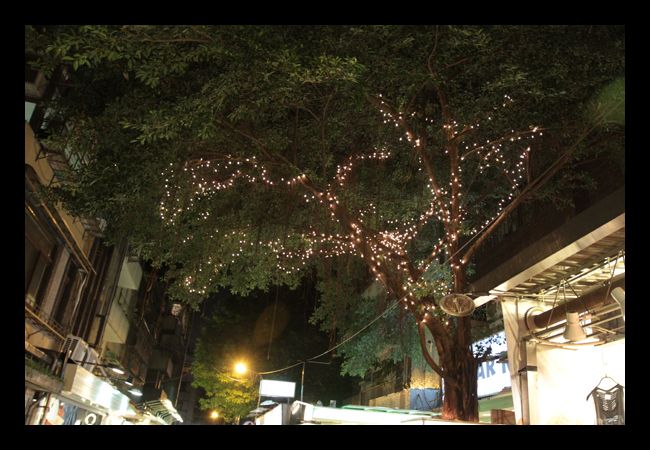 I hope to explore, photograph, and write about more night markets in the future. I happened upon this decorated tree outside one of the female clothing shops. It instantly got my attention because it reminded me of Cafe Lalo in New York.
Today's Visitors: 0 Total Visitors: 5593